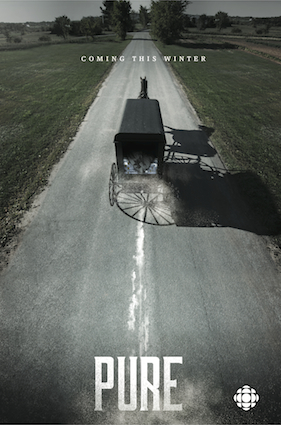 CBC, Two East Productions and Cineflix Media Inc. announced this month casting details for the highly anticipated dramatic series PURE (6×60), about a Mennonite pastor battling drug trafficking within his community.
Inspired by true events, the series stars Ryan Robbins (Arrow, Continuum, The Killing), Alex Paxton-Beesley (Murdoch Mysteries, Copper), AJ Buckley (CSI: NY, Justified, Narcos), Peter Outerbridge (Orphan Black, Bomb Girls,ReGenesis) and Oscar® and Golden Globe® nominee Rosie Perez (White Men Can't Jump, Fearless).
PURE is created and written by Michael Amo (The Listener) and directed by Ken Girotti (Orphan Black, Vikings). The series is currently shooting in Nova Scotia until mid-November and will premiere on CBC in winter 2017.
For the full press release, visit the CBC Media Centre: http://www.cbc.ca/mediacentre/press-release/ryan-robbins-alex-paxton-beesley-aj-buckley-peter-outerbridge-and-rosie-per